Most people experience Reiki in person in my clinic but many do not realise that my training enables me to send healing energy to anyone, anywhere in the world and for the person to receive whatever they need at that time. This is one of the many beautiful benefits of healing energy.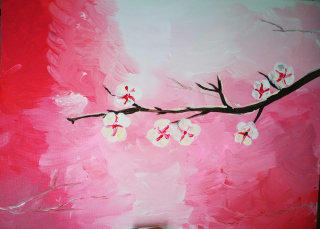 Distant healing can be booked for you, your loved ones or sent to certain situations where extra support is needed.
Clients that have received distance healing sessions report less stress, increased clarity, increased relaxation and healing.
All my healing sessions are tailored to the client's particular needs and I use a lot of other tools and techniques as I would do in any in person treatment. For example, tuning forks, angel guidance, colour therapy and specific energy clearings.


WHAT CAN I EXPECT TO FEEL?
The client may feel many and varied sensations during or after the healing session, like heat, coolness, tingles or simply feel deeply relaxed. Some clients have more profound experiences like seeing colours.
A deep sense of relaxation and clarity can be felt after only one session. However several sessions may be needed to allow the body to adjust to the healing energy and help bring fuller and deeper healing.
The responses are always positive… WhatsApp, Skype or absent healing.
Distance healing can be used for any and the same reasons you might attend an 'in person' treatment.
You may not be able to leave the house for some reason, or may be looking for healing before or after surgery.
It can be requested for adults, children and babies.
It is highly effective for stress, including exam stress, to boost immunity, depression, diabetes, blood pressure or any physical, mental or emotional issue.
"Aidean did an online distance healing treatment with me and it was so powerful. I was struggling emotionally over a problem with a family member and needed help coping. After the healing a sense of calm and inner peace came over me that was amazing. It was a feeling that everything would be ok. It was as if a burden had been lifted off me and I felt calm and peaceful. I didn't realise remote healing is so effective and robust, but it is. Thank you for sharing your gift, Aidean. God bless."

…..

"Distance Healing has really helped me to deal with stress and I have had individual as well as group sessions with Aidean in Sakara House.

I have never felt so relaxed after a session/treatment especially because I don't have to travel, it happens in the comfort of my own home.

Aidean immediately puts me at ease doing breathing exercises and playing the sound bowl. She explains exactly what will happen and answers any questions.

I have had a very stressful year and these healing sessions have really helped me to relax and focus on what i need to be doing to help myself.

I always sleep so deeply after a healing session and am sometimes tired the next day, but my head is clear and I feel like a weight has been lifted of me."

…..
Treatments by WhatsApp or Skype or absent healing usually take 60 minutes.
' When you touch one thing with deep awareness, you touch everything'…….lao tzu