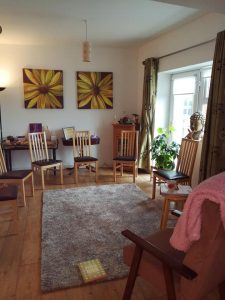 We can all learn to work with the Reiki energy. No special abilities or skills are required to be able to channel the healing energies. After a Reiki course the student is prepared to work with the Reiki energies, and this ability always remains. Reiki is taught in three levels in which the history and use of Reiki is studied. Besides that, there is an initiation, also called attunement, for each level, in which the body is prepared for working with a higher level of the Reiki energy.
Reiki courses are run over two days at weekends. If you are interested in participating, please call Aidean on (086) 803 0872, or register below.
Comments or questions are welcome.